New Books: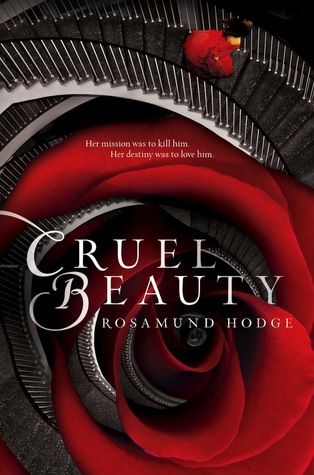 Cruel Beauty by Rosamund Hodge
I received this book FREE as an audiobook from Sync. It's available till May 28!
Summary: Graceling meets Beauty and the Beast in this sweeping fantasy about one girl's journey to fulfill her destiny and the monster who gets in her way-by stealing her heart.
Based on the classic fairy tale Beauty and the Beast, Cruel Beauty is a dazzling love story about our deepest desires and their power to change our destiny.
Since birth, Nyx has been betrothed to the evil ruler of her kingdom-all because of a foolish bargain struck by her father. And since birth, she has been in training to kill him.
With no choice but to fulfill her duty, Nyx resents her family for never trying to save her and hates herself for wanting to escape her fate. Still, on her seventeenth birthday, Nyx abandons everything she's ever known to marry the all-powerful, immortal Ignifex. Her plan? Seduce him, destroy his enchanted castle, and break the nine-hundred-year-old curse he put on her people.
But Ignifex is not at all what Nyx expected. The strangely charming lord beguiles her, and his castle-a shifting maze of magical rooms-enthralls her.
As Nyx searches for a way to free her homeland by uncovering Ignifex's secrets, she finds herself unwillingly drawn to him. Even if she could bring herself to love her sworn enemy, how can she refuse her duty to kill him? With time running out, Nyx must decide what is more important: the future of her kingdom, or the man she was never supposed to love.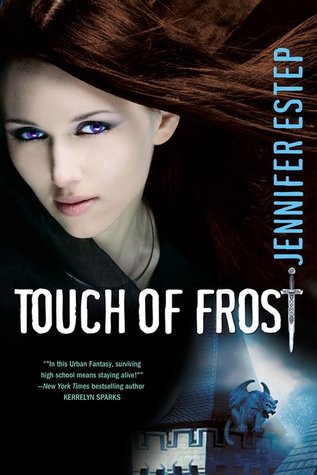 Touch of Frost (Mythos Academy #1) by Jennifer Estep
Summary: My name is Gwen Frost, and I go to Mythos Academy; a school of myths, magic and warrior whiz kids, where even the lowliest geek knows how to chop off somebody's head with a sword and Logan Quinn, the hottest Spartan guy in school, also happens to be the deadliest. But lately, things have been weird, even for Mythos. First, mean girl Jasmine Ashton was murdered in the Library of Antiquities. Then, someone stole the Bowl of Tears, a magical artifact that can be used to bring about the second Chaos War. You know, death, destruction and lots of other bad, bad things. Freaky stuff like this goes on all the time at Mythos, but I'm determined to find out who killed Jasmine and why; especially since I should have been the one who died...
The Rules for Disappearing (The Rules for Disappearing #1) by Ashley Elston
Summary: She's been six different people in six different places: Madeline in Ohio, Isabelle in Missouri, Olivia in Kentucky . . . But now that she's been transplanted to rural Louisiana, she has decided that this fake identity will be her last.
Witness Protection has taken nearly everything from her. But for now, they've given her a new name, Megan Rose Jones, and a horrible hair color. For the past eight months, Meg has begged her father to answer one question: What on earth did he do – or see – that landed them in this god-awful mess? Meg has just about had it with all the Suits' rules — and her dad's silence. If he won't help, it's time she got some answers for herself.
But Meg isn't counting on Ethan Landry, an adorable Louisiana farm boy who's too smart for his own good. He knows Meg is hiding something big. And it just might get both of them killed. As they embark on a perilous journey to free her family once and for all, Meg discovers that there's only one rule that really matters — survival.
Gilded Ashes by Rosamund Hodge
Summary: A romantic and fantastical reimagining of the classic Cinderella tale, Gilded Ashes is a novella by Rosamund Hodge set in the same world as the author's debut novel, Cruel Beauty.
Orphan Maia doesn't see the point of love when it only brings pain: Her dying mother made a bargain with the evil, all-powerful ruler of their world that anyone who hurt her beloved daughter would be punished; her new stepmother went mad with grief when Maia's father died; and her stepsisters are desperate for their mother's approval, yet she always spurns them. And though her family has turned her into a despised servant, Maia must always pretend to be happy, or else they'll all be struck dead by the curse.
Anax, heir to the Duke of Sardis, doesn't believe in love either—not since he discovered that his childhood sweetheart was only using him for his noble title. What's the point of pretending to fall in love with a girl just so she'll pretend to fall in love with him back? But when his father invites all the suitable girls in the kingdom to a masked ball, Anax must finally give in and select a wife.
As fate would have it, the preparations for the masquerade bring him Maia, who was asked by her eldest stepsister to deliver letters to Anax. Despite a prickly first encounter, he is charmed and intrigued by this mysterious girl who doesn't believe in love. Anax can't help wishing to see her again—and when he does, he can't help falling in love with her. Against her will, Maia starts to fall in love with him too. But how can she be with him when every moment his life is in danger from her mother's deadly bargain?
HarperTeen Impulse is a digital imprint focused on young adult short stories and novellas, with new releases the first Tuesday of each month.
Read: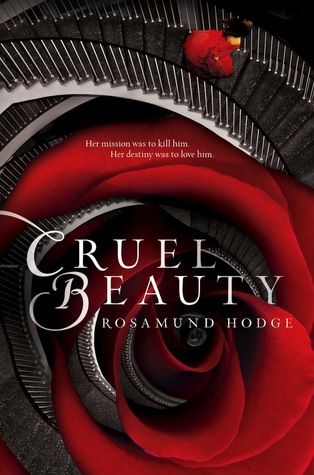 Cruel Beauty by Rosamund Hodge
Summary above under new books
Currently Reading:
Beautiful Chaos (Caster Chronicles #3) by Kami Garcia and Margaret Stohl
Summary: Ethan Wate thought he was getting used to the strange, impossible events happening in Gatlin, his small Southern town. But now that Ethan and Lena have returned home from the Great Barrier, strange and impossible have taken on new meanings. Swarms of locusts, record-breaking heat, and devastating storms ravage Gatlin as Ethan and Lena struggle to understand the impact of Lena's Claiming. Even Lena's family of powerful Supernaturals is affected -- and their abilities begin to dangerously misfire. As time passes, one question becomes clear: What -- or who -- will need to be sacrificed to save Gatlin?
For Ethan, the chaos is a frightening but welcome distraction. He's being haunted in his dreams again, but this time it's not Lena -- and the mysterious figure is following him out of his dreams and into his everyday life. Worse, Ethan is gradually losing pieces of himself -- forgetting names, phone numbers, even memories. He doesn't know why, and he's afraid to ask.
Sometimes there's no going back. And this time there won't be a happy ending.
I wanted to finish this book this week, but I ended up getting really into Cruel Beauty and unintentionally took a break from this book. I'm starting up again where I left off though, and am crossing my fingers I finish this week! I have a busy two weeks ahead of me and then I hope to get to read a lot over the summer!
Most Likely to Read Next: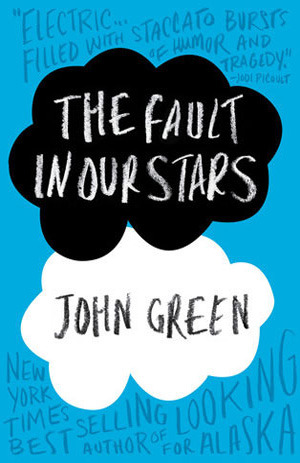 The Fault in Our Stars by John Green
Summary: Despite the tumor-shrinking medical miracle that has bought her a few years, Hazel has never been anything but terminal, her final chapter inscribed upon diagnosis. But when a gorgeous plot twist named Augustus Waters suddenly appears at Cancer Kid Support Group, Hazel's story is about to be completely rewritten.
Insightful, bold, irreverent, and raw, The Fault in Our Stars is award-winning author John Green's most ambitious and heartbreaking work yet, brilliantly exploring the funny, thrilling, and tragic business of being alive and in love.
Though I've already read this book, it's been nearly two years, and with the movie coming out I definitely want to read it again!