New Books: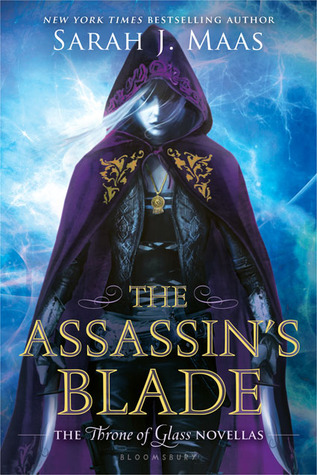 The Assassin's Blade (Throne of Glass #0.1-0.5) by Sarah J. Maas
Summary: Contains all five novellas.
Celaena Sardothien is Adarlan's most feared assassin. As part of the Assassin's Guild, her allegiance is to her master, Arobynn Hamel, yet Celaena listens to no one and trusts only her fellow killer-for-hire, Sam. In these action-packed novellas - together in one edition for the first time - Celaena embarks on five daring missions. They take her from remote islands to hostile deserts, where she fights to liberate slaves and seeks to avenge the tyrannous. But she is acting against Arobynn's orders and could suffer an unimaginable punishment for such treachery. Will Celaena ever be truly free? Explore the dark underworld of this kick-ass heroine to find out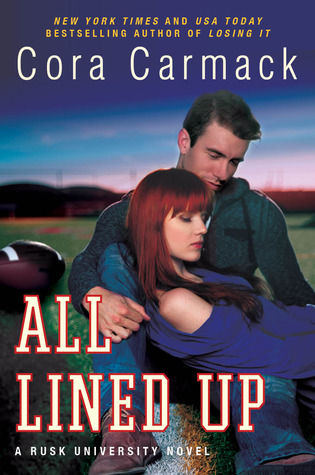 All Lined Up (Rusk University #1) by Cora Carmack
Summary: New York Times and USA Today bestselling author Cora Carmack follows up her trio of hits—Losing It, Faking It, and Finding It—with this thrilling first novel in an explosive series bursting with the Texas flavor, edge, and steamy romance of Friday Night Lights.
In Texas, two things are cherished above all else—football and gossip. My life has always been ruled by both.
Dallas Cole loathes football. That's what happens when you spend your whole childhood coming in second to a sport. College is her time to step out of the bleachers, and put the playing field (and the players) in her past.
But life doesn't always go as planned. As if going to the same college as her football star ex wasn't bad enough, her father, a Texas high school coaching phenom, has decided to make the jump to college ball… as the new head coach at Rusk University. Dallas finds herself in the shadows of her father and football all over again.
Carson McClain is determined to go from second-string quarterback to the starting line-up. He needs the scholarship and the future that football provides. But when a beautiful redhead literally falls into his life, his focus is more than tested. It's obliterated.
Dallas doesn't know Carson is on the team. Carson doesn't know that Dallas is his new coach's daughter.
And neither of them know how to walk away from the attraction they feel.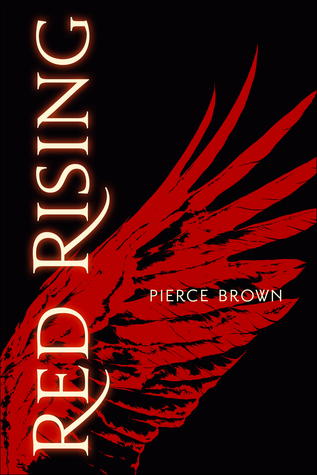 Red Rising (Red Rising Trilogy #1) by Pierce Brown
Summary: The war begins...
Darrow is a Helldiver, one of a thousand men and women who live in the vast caves beneath the surface of Mars. Generations of Helldivers have spent their lives toiling to mine the precious elements that will allow the planet to be terraformed. Just knowing that one day people will be able to walk the surface of the planet is enough to justify their sacrifice. The Earth is dying, and Darrow and his people are the only hope humanity has left.
Until the day Darrow learns that it is all a lie. Mars is habitable - and indeed has been inhabited for generations by a class of people calling themselves the Golds. The Golds regard Darrow and his fellows as slave labour, to be exploited and worked to death without a second thought.
With the help of a mysterious group of rebels, Darrow disguises himself as a Gold and infiltrates their command school, intent on taking down his oppressors from the inside.
But the command school is a battlefield. And Darrow isn't the only student with an agenda...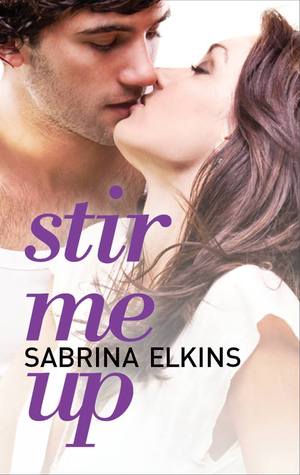 Stir Me Up by Sabrina Elkins
Summary: Cami Broussard has her future all figured out. She'll finish her senior year of high school, then go to work full-time as an apprentice chef in her father's French restaurant, alongside her boyfriend, Luke. But then twenty-year-old ex-Marine Julian Wyatt comes to live with Cami's family while recovering from serious injuries. And suddenly Cami finds herself questioning everything she thought she wanted.
Julian's all attitude, challenges and intense green-brown eyes. But beneath that abrasive exterior is a man who just might be as lost as Cami's starting to feel. And Cami can't stop thinking about him. Talking to him. Wanting to kiss him. He's got her seriously stirred up. Her senior year has just gotten a lot more complicated….
Read:
This week was so busy for me, so I haven't even had a chance to finish Beautiful Chaos yet! Hopefully I'll be able to finish it this week, but who knows, the next few weeks will be packed with schoolwork for me since it's the end of the year and I'm graduating (and I have two less weeks than expected to get everything done and turned in, so I have a lot more to do in a shorter amount of time). I can't wait for June 5 to finally be here and for my summer to start!
Currently Reading:
Beautiful Chaos (Caster Chronicles #3) by Kami Garcia and Margaret Stohl
Summary: Ethan Wate thought he was getting used to the strange, impossible events happening in Gatlin, his small Southern town. But now that Ethan and Lena have returned home from the Great Barrier, strange and impossible have taken on new meanings. Swarms of locusts, record-breaking heat, and devastating storms ravage Gatlin as Ethan and Lena struggle to understand the impact of Lena's Claiming. Even Lena's family of powerful Supernaturals is affected -- and their abilities begin to dangerously misfire. As time passes, one question becomes clear: What -- or who -- will need to be sacrificed to save Gatlin?
For Ethan, the chaos is a frightening but welcome distraction. He's being haunted in his dreams again, but this time it's not Lena -- and the mysterious figure is following him out of his dreams and into his everyday life. Worse, Ethan is gradually losing pieces of himself -- forgetting names, phone numbers, even memories. He doesn't know why, and he's afraid to ask.
Sometimes there's no going back. And this time there won't be a happy ending.
SPECIAL BONUS: Includes "Dream Dark," a thrilling short story set before Beautiful Chaos. When Link joined his best friend, Ethan Wate, on a quest through a mysterious network of underground passageways endlessly crisscrossing the South, he knew the journey would be dangerous. But he had no idea it would change his life forever.
Most Likely to Read Next: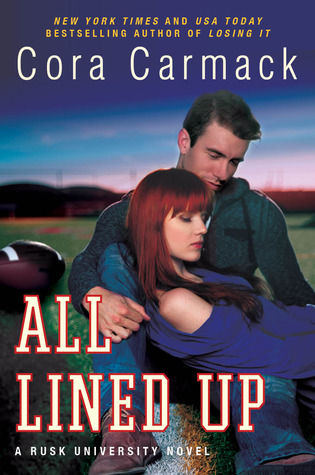 All Lined Up (Rusk University #1) by Cora Carmack
Summary above under New Books