New Books:
The City of Ember (Book of Ember #1) by Jeanne DuPrau
Summary: Many hundreds of years ago, the city of Ember was created by the Builders to contain everything needed for human survival. It worked…but now the storerooms are almost out of food, crops are blighted, corruption is spreading through the city and worst of all—the lights are failing. Soon Ember could be engulfed by darkness….
But when two children, Lina and Doon, discover fragments of an ancient parchment, they begin to wonder if there could be a way out of Ember. Can they decipher the words from long ago and find a new future for everyone? Will the people of Ember listen to them?
The next three books I don't have the others in the series but they were 50 cents or something like that and my dad bought them for me.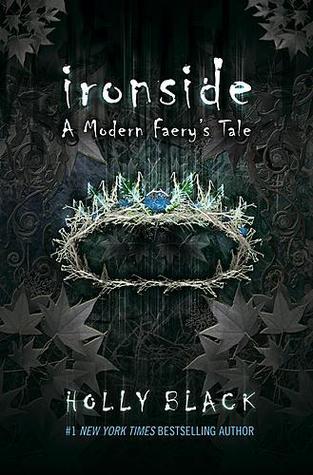 Ironside (Modern Faerie Tales #3) by Holly Black
Summary: In the realm of Faerie, the time has come for Roiben's coronation. Uneasy in the midst of the malevolent Unseelie Court, pixie Kaye is sure of only one thing -- her love for Roiben. But when Kaye, drunk on faerie wine, declares herself to Roiben, he sends her on a seemingly impossible quest. Now Kaye can't see or speak to Roiben unless she can find the one thing she knows doesn't exist: a faerie who can tell a lie.
Miserable and convinced she belongs nowhere, Kaye decides to tell her mother the truth -- that she is a changeling left in place of the human daughter stolen long ago. Her mother's shock and horror sends Kaye back to the world of Faerie to find her human counterpart and return her to Ironside. But once back in the faerie courts, Kaye finds herself a pawn in the games of Silarial, queen of the Seelie Court. Silarial wants Roiben's throne, and she will use Kaye, and any means necessary, to get it. In this game of wits and weapons, can a pixie outplay a queen?
Holly Black spins a seductive tale at once achingly real and chillingly enchanted, set in a dangerous world where pleasure mingles with pain and nothing is exactly as it appears.
Trial by Fire (Raised by Wolves #2) by Jennifer Lynn Barnes
Summary: There can only be one alpha.
Bryn is finally settling into her position as alpha of the Cedar Ridge Pack—or at least, her own version of what it means to be alpha when you're a human leading a band of werewolves. Then she finds a teenage boy bleeding on her front porch. Before collapsing, he tells her his name is Lucas, he's a Were, and Bryn's protection is his only hope.
But Lucas isn't part of Bryn's pack, and she has no right to claim another alpha's Were. With threats—old and new—looming, and danger closing in from all sides, Bryn will have to accept what her guardian Callum knew all along. To be alpha, she will have to give in to her own animal instincts and become less human. And, she's going to have to do it alone.
Bryn faces both the costs, and the rewards, of love and loyalty, in this thrilling sequel to Raised by Wolves.
Blessed (Tantalize #3) by Cynthia Leitich Smith
Summary: Third book in the Tantalize series. Smith unites the casts of Tantalize and Eternal in a delicious dark fantasy her fans will devour. Quincie P. Morris, teen restaurateuse and neophyte vampire, is in the fight of her life -- or undeath. Even as she adjusts to her new appetites, she must clear her best friend and true love, the hybrid werewolf Kieren, of murder charges; thwart the apocalyptic ambitions of Bradley Sanguini, the seductive vampire-chef who "blessed" her; and keep her dead parents' restaurant up and running. She hires a more homespun chef and adds the preternaturally beautiful Zachary to her wait staff. But with hundreds of new vampires on the rise and Bradley off assuming the powers of Dracula Prime, Zachary soon reveals his true nature -- and a flaming sword -- and they hit the road to staunch the bloodshed before it's too late. Even if they save the world, will there be time left to salvage Quincie's soul?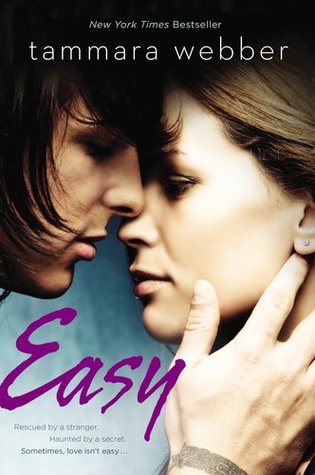 Easy (Contours of the Heart #1) by Tammara Webber
Summary: Rescued by a stranger.
Sometimes, love isn't easy…
He watched her, but never knew her. Until thanks to a chance encounter, he became her savior…
The attraction between them was undeniable. Yet the past he'd worked so hard to overcome, and the future she'd put so much faith in, threatened to tear them apart.
Only together could they fight the pain and guilt, face the truth—and find the unexpected power of love.
A groundbreaking novel in the New Adult genre, Easy faces one girl's struggle to regain the trust she's lost, find the inner strength to fight back against an attacker, and accept the peace she finds in the arms of a secretive boy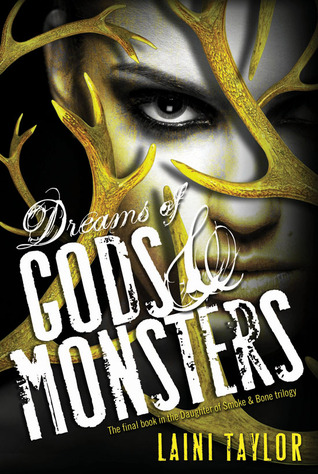 Dreams of Gods and Monsters (Daughter of Smoke and Bone #1) by Laini Taylor
Summary: By way of a staggering deception, Karou has taken control of the chimaera rebellion and is intent on steering its course away from dead-end vengeance. The future rests on her, if there can even be a future for the chimaera in war-ravaged Eretz.
Common enemy, common cause.
When Jael's brutal seraph army trespasses into the human world, the unthinkable becomes essential, and Karou and Akiva must ally their enemy armies against the threat. It is a twisted version of their long-ago dream, and they begin to hope that it might forge a way forward for their people.
And, perhaps, for themselves. Toward a new way of living, and maybe even love.
But there are bigger threats than Jael in the offing. A vicious queen is hunting Akiva, and, in the skies of Eretz ... something is happening. Massive stains are spreading like bruises from horizon to horizon; the great winged stormhunters are gathering as if summoned, ceaselessly circling, and a deep sense of wrong pervades the world.
What power can bruise the sky?
From the streets of Rome to the caves of the Kirin and beyond, humans, chimaera and seraphim will fight, strive, love, and die in an epic theater that transcends good and evil, right and wrong, friend and enemy.
At the very barriers of space and time, what do gods and monsters dream of? And does anything else matter?
Read: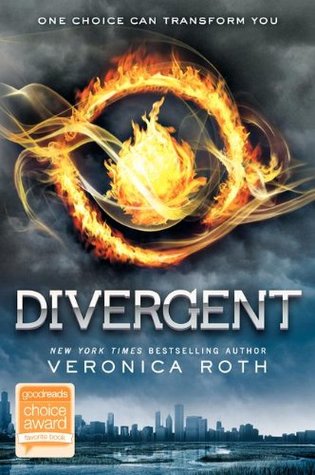 Divergent (Divergent #1) by Veronica Roth
Summary: In Beatrice Prior's dystopian Chicago world, society is divided into five factions, each dedicated to the cultivation of a particular virtue--Candor (the honest), Abnegation (the selfless), Dauntless (the brave), Amity (the peaceful), and Erudite (the intelligent). On an appointed day of every year, all sixteen-year-olds must select the faction to which they will devote the rest of their lives. For Beatrice, the decision is between staying with her family and being who she really is--she can't have both. So she makes a choice that surprises everyone, including herself.
During the highly competitive initiation that follows, Beatrice renames herself Tris and struggles alongside her fellow initiates to live out the choice they have made. Together they must undergo extreme physical tests of endurance and intense psychological simulations, some with devastating consequences. As initiation transforms them all, Tris must determine who her friends really are--and where, exactly, a romance with a sometimes fascinating, sometimes exasperating boy fits into the life she's chosen. But Tris also has a secret, one she's kept hidden from everyone because she's been warned it can mean death. And as she discovers unrest and growing conflict that threaten to unravel her seemingly perfect society, Tris also learns that her secret might help her save the ones she loves . . . or it might destroy her.
Currently Reading: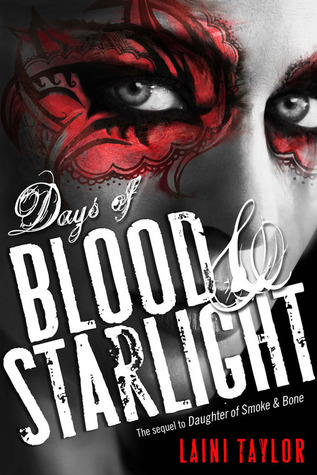 Days of Blood and Starlight (Daughter of Smoke and Bone #2) by Laini Taylor
Summary: Once upon a time, an angel and a devil fell in love and dared to imagine a world free of bloodshed and war.
Art student and monster's apprentice Karou finally has the answers she has always sought. She knows who she is—and what she is. But with this knowledge comes another truth she would give anything to undo: She loved the enemy and he betrayed her, and a world suffered for it.
In this stunning sequel to the highly acclaimed Daughter of Smoke & Bone, Karou must decide how far she'll go to avenge her people. Filled with heartbreak and beauty, secrets and impossible choices, Days of Blood & Starlight finds Karou and Akiva on opposing sides as an age-old war stirs back to life.
While Karou and her allies build a monstrous army in a land of dust and starlight, Akiva wages a different sort of battle: a battle for redemption. For hope.
But can any hope be salvaged from the ashes of their broken dream?
Most Likely to Read Next:
City of Fallen Angels (The Mortal Instruments #4) by Cassandra Clare
Summary: The Mortal War is over, and sixteen-year-old Clary Fray is back home in New York, excited about all the possibilities before her. She's training to become a Shadowhunter and to use her unique power. Her mother is getting married to the love of her life. Downworlders and Shadowhunters are at peace at last. And—most importantly of all—she can finally call Jace her boyfriend.
But nothing comes without a price.
Someone is murdering Shadowhunters, provoking tensions between Downworlders and Shadowhunters that could lead to a second, bloody war. Clary's best friend, Simon, can't help her—his mother just found out that he's a vampire, and now he's homeless. When Jace begins to pull away from her without explaining why, Clary is forced to delve into the heart of a mystery whose solution reveals her worst nightmare: she herself has set in motion a terrible chain of events that could lead to her losing everything she loves. Even Jace.
The stakes are higher than ever in the #1 New York Times bestselling fourth installment of the Mortal Instruments series.